Manage your home and everything in it with Under My Roof®
---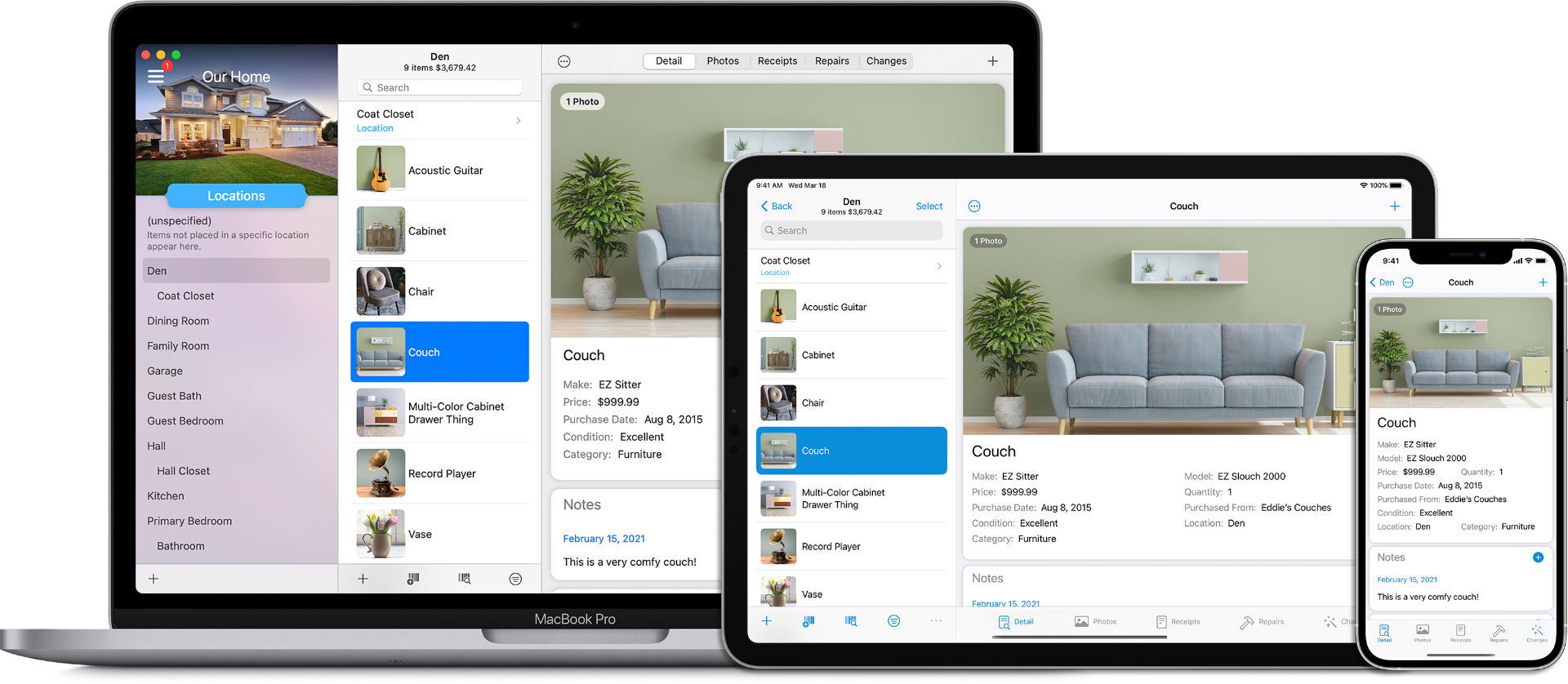 Runs On Your iPad, iPhone, & Mac
Keep your inventory in sync on your Mac, iPhone, and iPad using iCloud so it's there when you need it. Under My Roof requires iOS 14 (iPad and iPhone) and/or macOS 11 Big Sur (Mac).
---
Important Details About Your Belongings
From purchase and warranty information to photos and receipts to descriptions and serial numbers, you can store all of the relevant information about your belongings.
---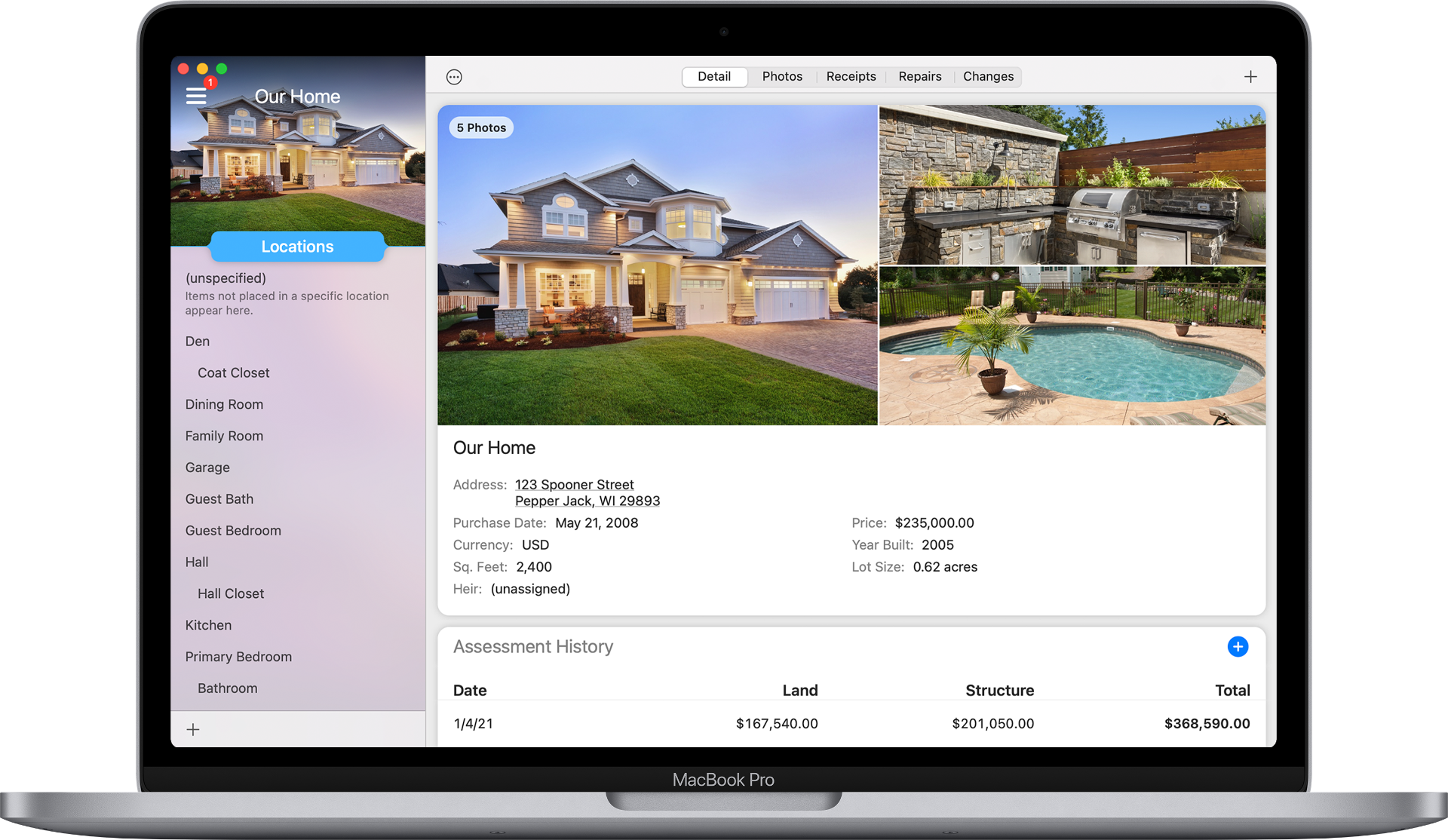 Important Details About Your Home
Under My Roof also stores important information about your home, such as the assessment history, warranty information, square footage (area), photos, and more.
---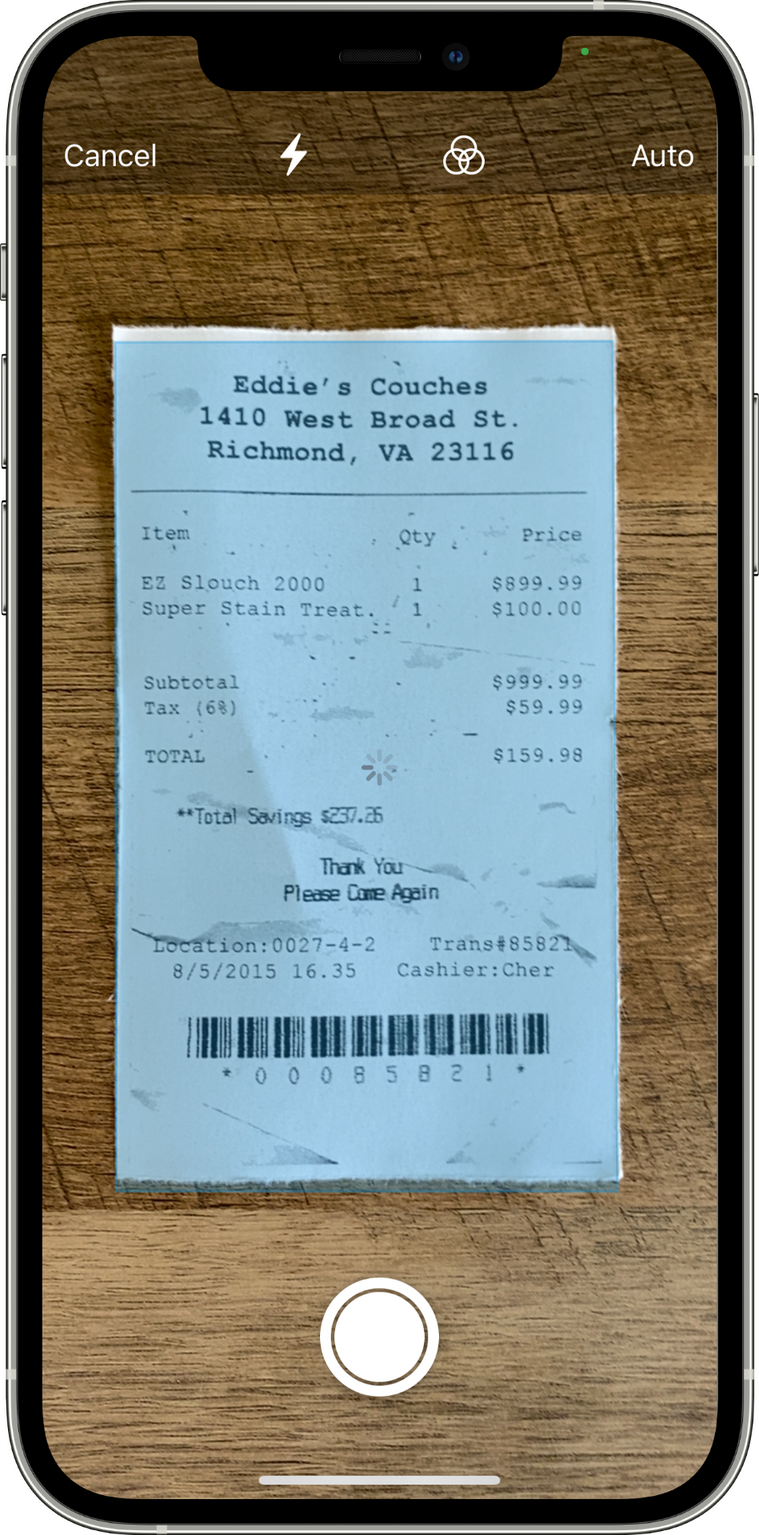 Important Documents & Records
Attach important documents, such as user manuals, mortgage/rental agreements, and receipts. You can even use the built-in camera in your iPhone or iPad to scan documents straight into Under My Roof.
---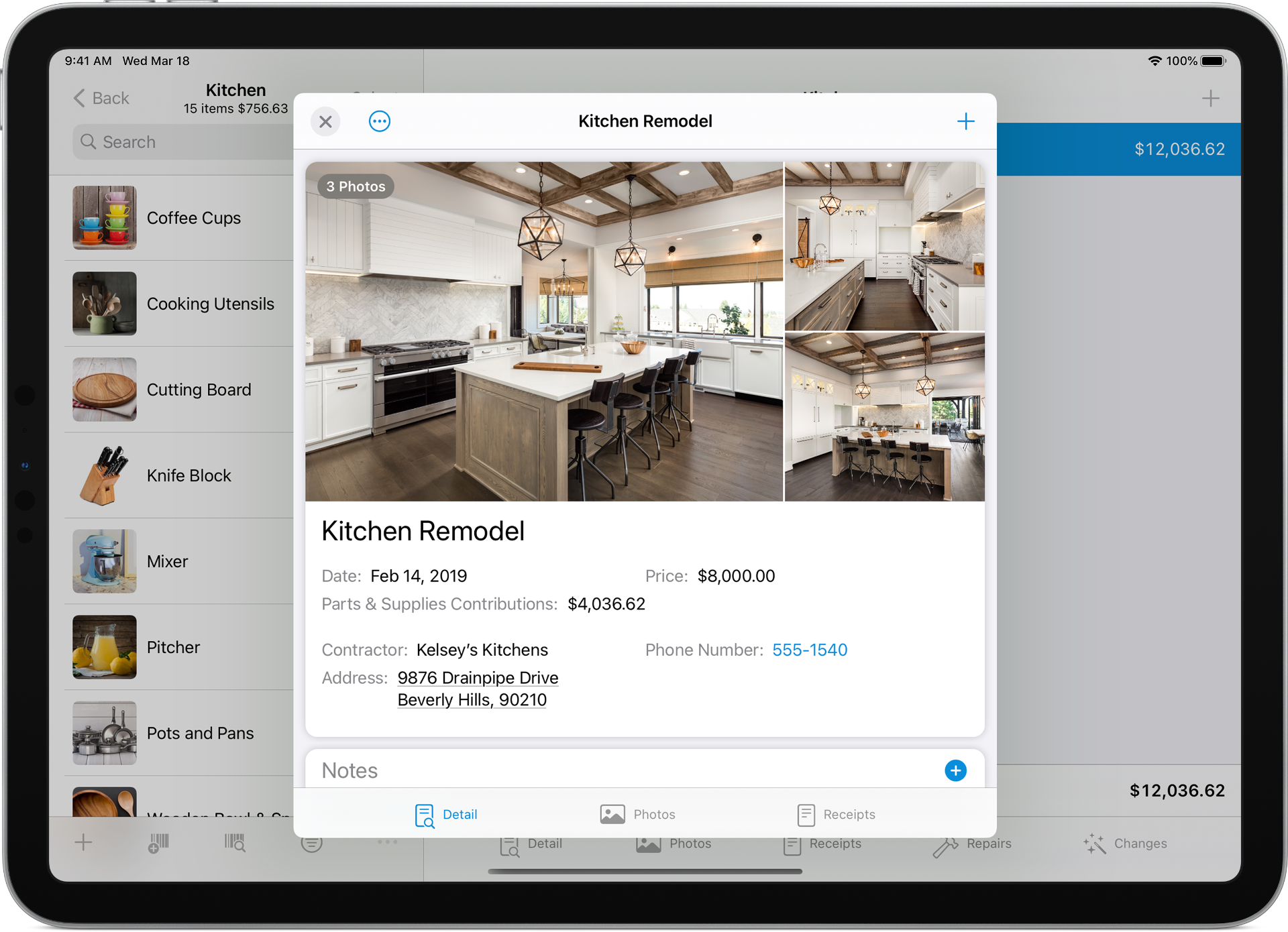 Renovations & Modifications
Keep track of any renovations or modifications you make to your home and belongings. Store contractor information, cost, before and after photos, and receipts. You can even keep track of the individual parts and supplies used.
---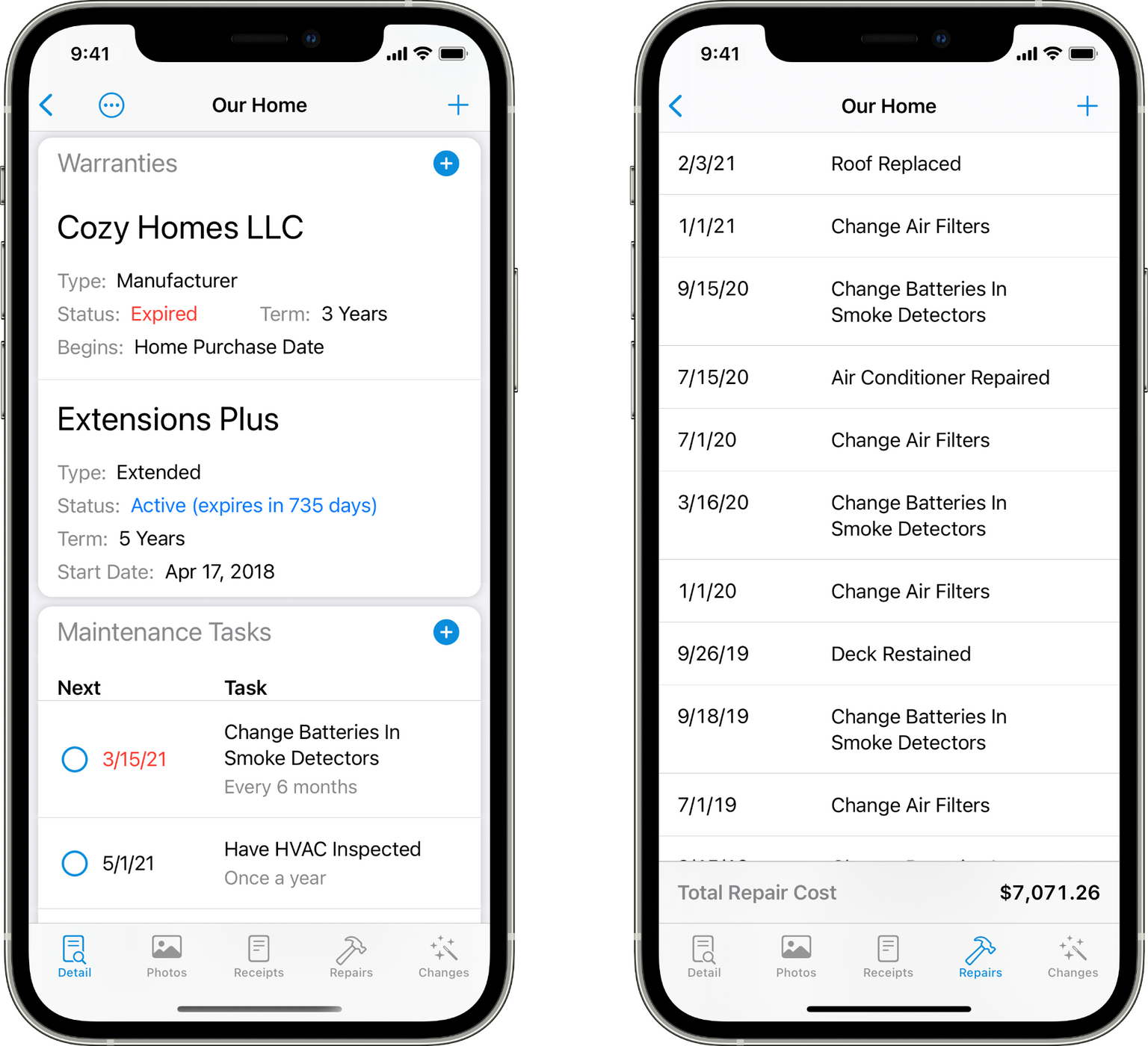 Maintenance & Repairs
Create maintenance schedules for your home and any items that need them. You can also keep track of the maintenance and repair histories for your home and possessions.
---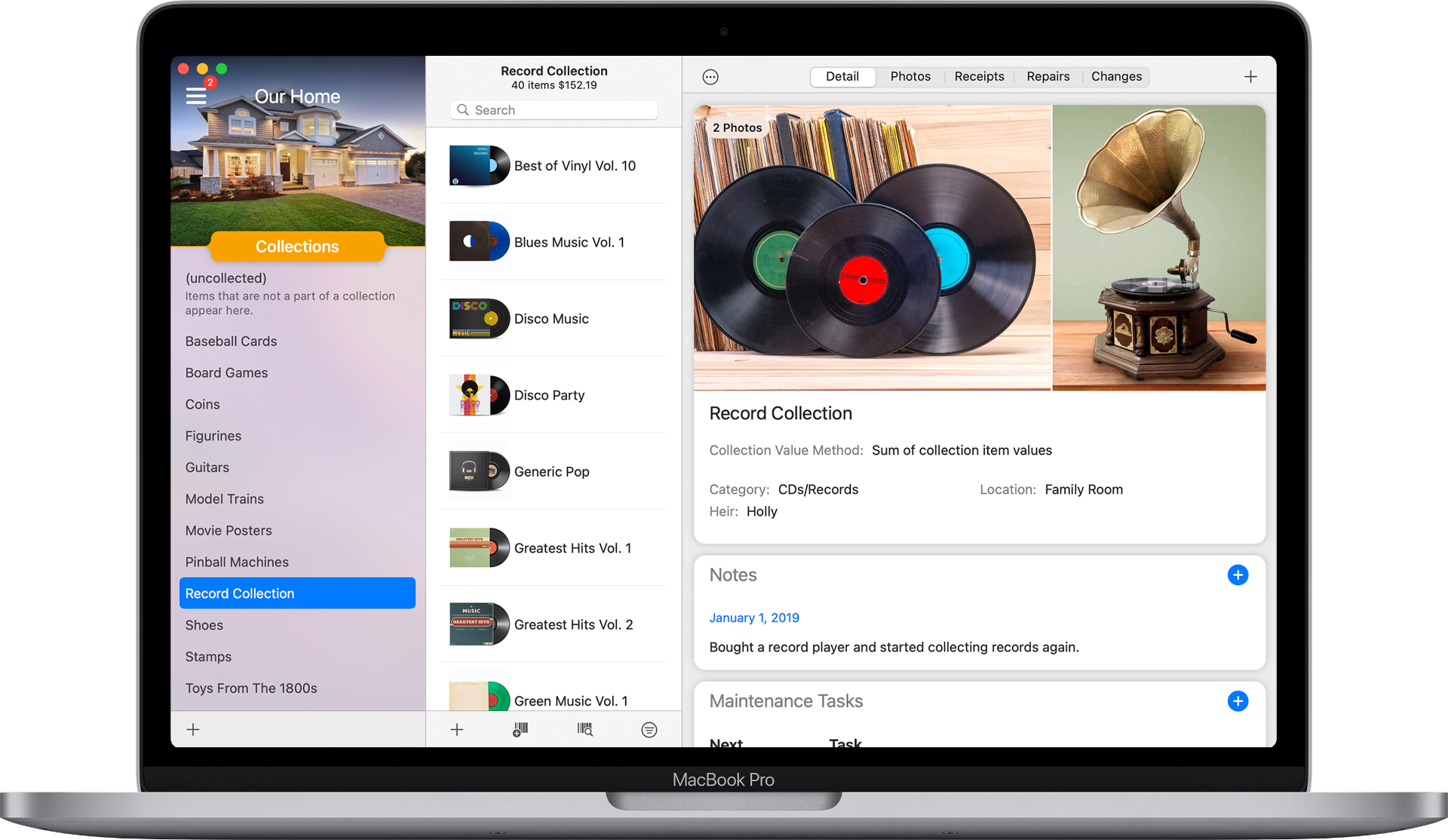 Collections
Under My Roof is a collector's dream with flexible valuation methods, photos, receipts, notes, and other important information.
---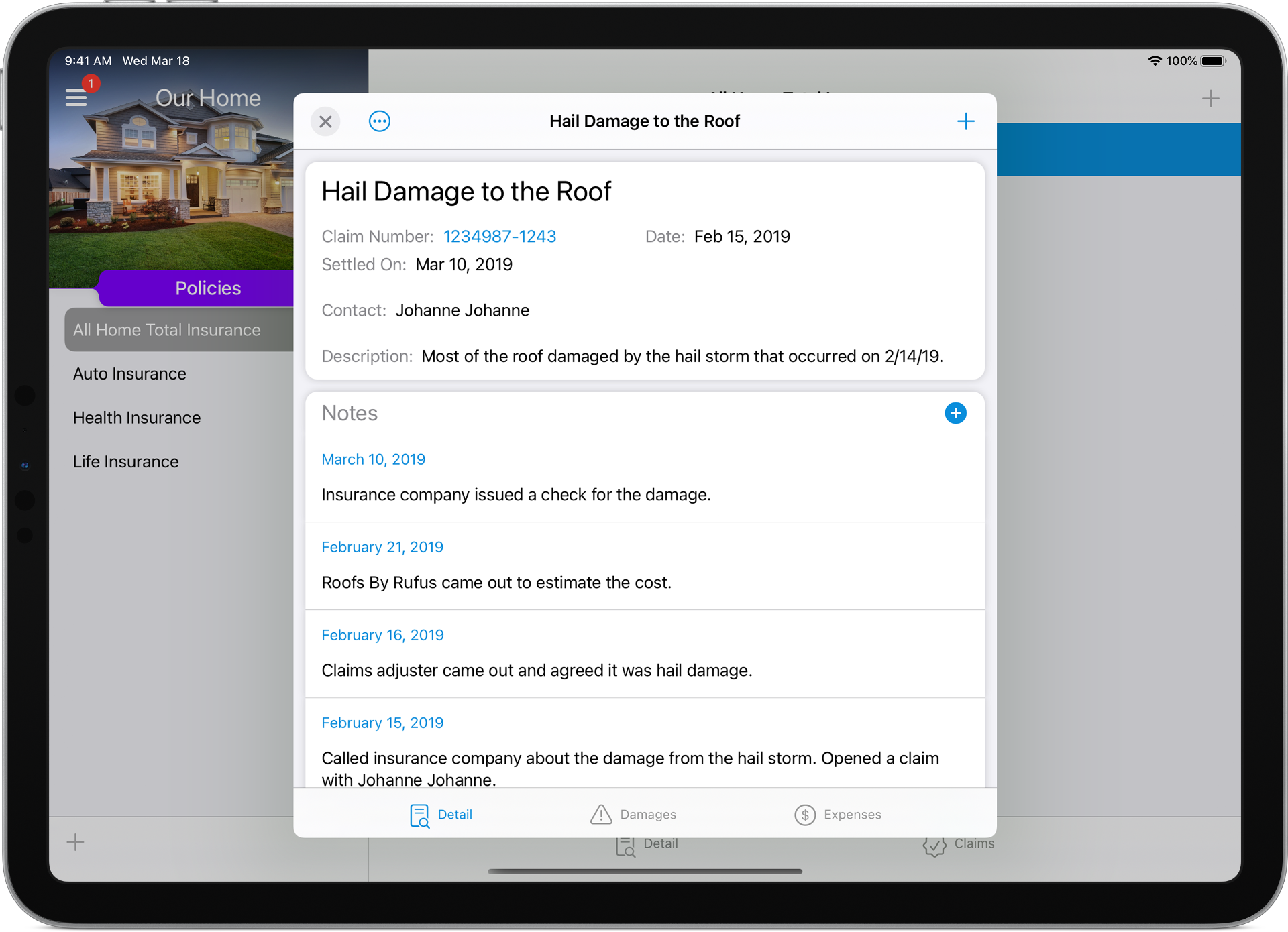 Insurance and Warranty Policies & Claims
Enter your insurance policy and coverage information and Under My Roof will let you know if you are adequately insured. It can even handle coverage addendums for specific items, supports deductibles based on coverage categories, and maximum single item values.Should you ever need to file an insurance claim, Under My Roof can keep track of all of the relevant information regarding the process, including damage information and expenses. And not just for property-related claims either, you can also store policy and claim information for health, automobile, and other types of insurance.
---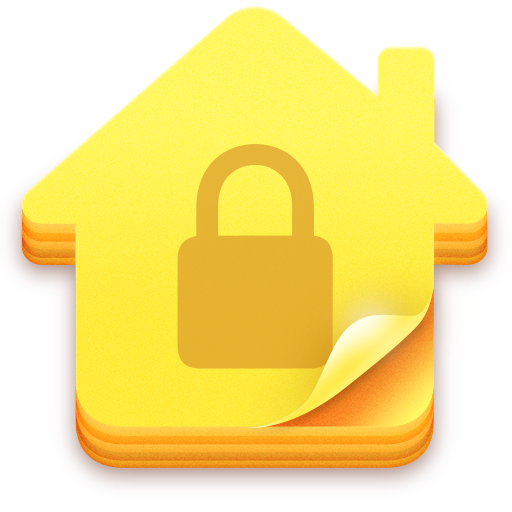 Privacy & Sharing
Your inventory is private. We (Binary Formations) do not have access to your inventory. It stays only on your device(s) and, if you decide to use syncing, in your iCloud account.You can share your inventory with family members and others via iCloud sharing, should you choose, but you are in control of who you share your inventory with and the access they have.
---
Pricing & Requirements
Under My Roof is a subscription based application and is available for $24.99/yr (USD) or $3.99/mo (USD) with a one week free trial period. A single subscription covers any iPhone, Mac, and iPad using your Apple ID. Devices belonging to family members with Apple IDs that are associated with yours via Family Sharing are also covered under the same subscription.You can cancel your subscription at any time. If you cancel your subscription, you will still be able to view your existing inventory data. You will not be charged if you cancel within the free trial period. Click this link for details on how to cancel App Store and Mac App Store subscriptions.Under My Roof on the iPhone and iPad requires iOS 14 or later. Under My Roof on the Mac requires an Apple Silicon (M1 or later) or Intel-based Mac running macOS 11 (Big Sur) or later.
---
Videos, FAQ, User Guide, Support
Click here to download the User Guide for Under My Roof.
Click here for Tutorial Videos for Under My Roof.
Click here for Frequently Asked Questions for Under My Roof.
Click here to email support.
---
© 2023 Binary Formations, LLC. All rights reserved.